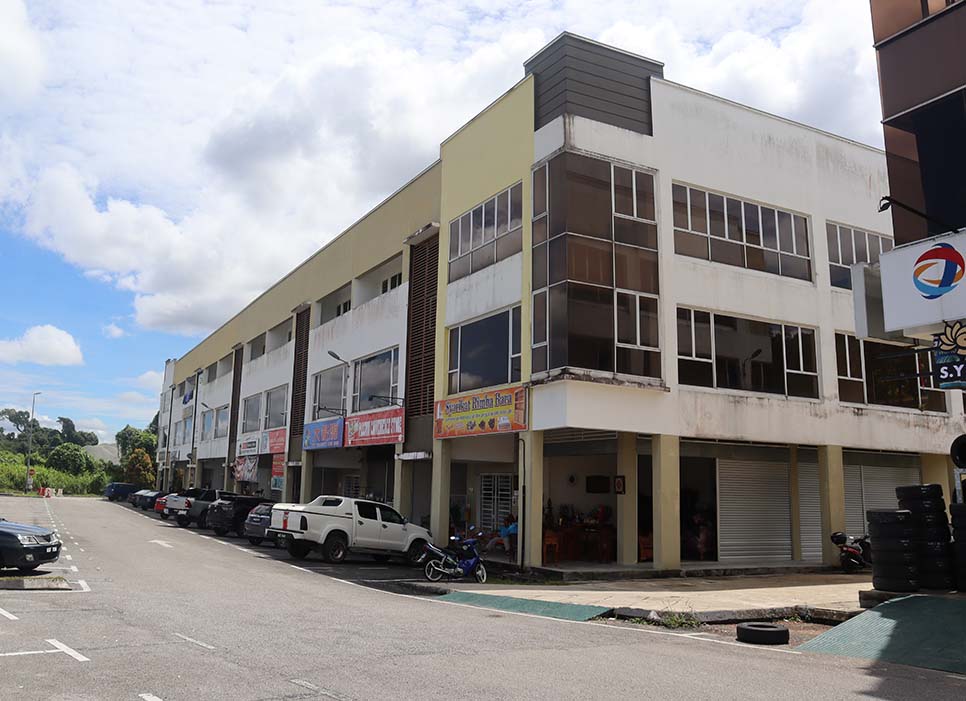 Muara Tuang
Stigang Commercial Centre
Stigang Commercial Centre is located along Jalan Datuk Mohammad Musa, which connects Kota Samarahan to Kota Sentosa and the development of this commercial centre was completed in 2010.
Stigang Commercial Centre has 16 units of 3-Storey Shophouses with a Gross Floor Area of approximately 4,750 sqft for a Corner Unit and 3,730 sq ft for an Intermediate Unit.
With the rising residential area at Stakan and some of the nearby residential area includes Kampung Stakan Melayu, Kampung Muara Tuang and Kampung Bukit Berangan, Stigang Commercial Centre is a perfect investment for property owners to capitalize in.